Blue Matyc + oil collector + database KBM0101
CHF 6,800.00 TVA inclus
Rupture de stock
Ricevi un'email quando il prodotto sarà disponibile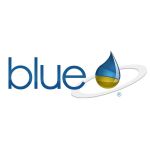 Description
Description
The greatest evolution in automatic transmissions. The result of ten years of experience in the maintenance and repair of automatic transmissions, the new Bluematyc comes with unparalleled innovations. Made entirely in Italy with precision mechanics. Extremely user-friendly synoptic scheme for car repairers. Double pressure gauge to check input and output pressures. Handy drainage tray for Mercedes fittings and sticks. Graduated canisters to see how much oil is added and removed. Rigid stick that catches all the lubricant without the need for emptying the canister. New external container for adding the additive and for top ups.
The kit also includes the oil collector BM0102 and the BM0108 database
Information additionnelle
Informations complémentaires
Brand
Brand
Blue Additivi
Les BLUE ADDITIVI sont une ligne de produits de PrimeTechnology, société italienne qui se démarque dans l'industrie chimique pour l'industrie automobile. Nous distribuons ces additifs, de haute performance, adaptés à tous les véhicules à moteur, soit voitures ou motos ou camions.